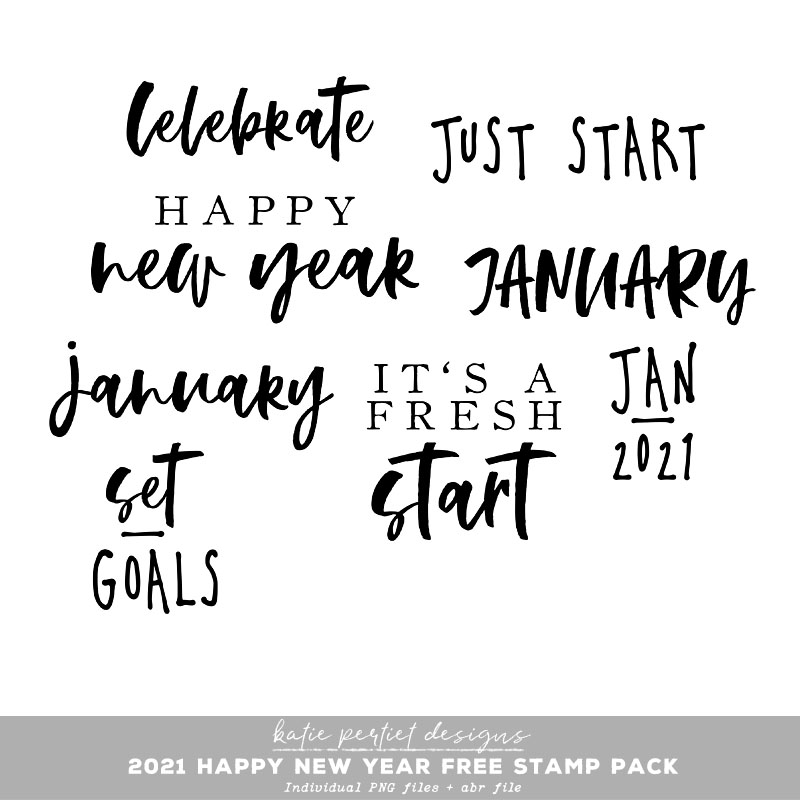 FREE 2021 Happy New Year Stamps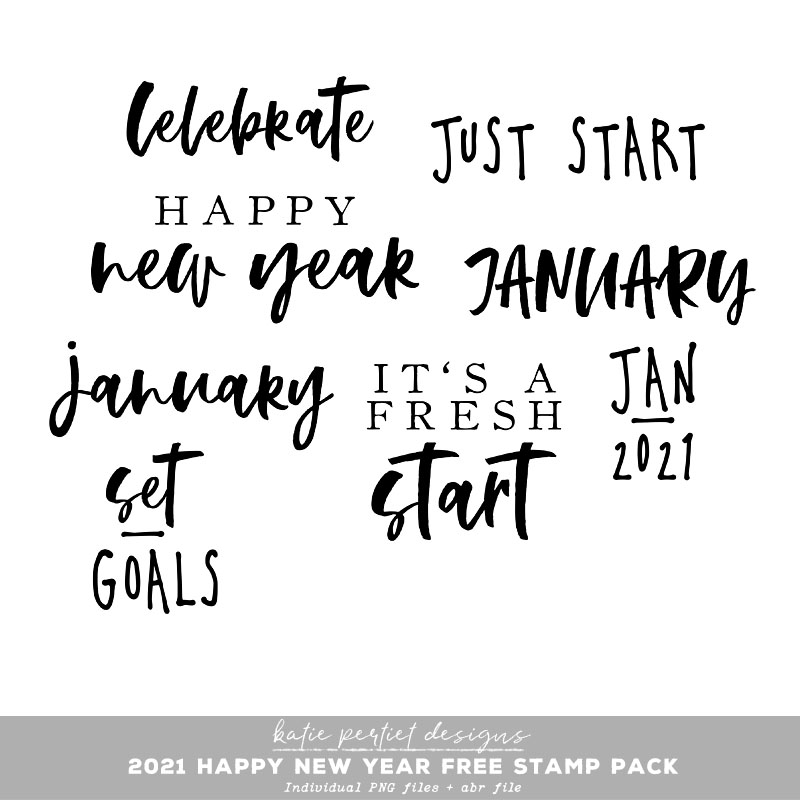 We've made it! About to put 2020 in the rear view and move on to a new year, a fresh start and hopes for better days all around the world for everyone!! Right?! This year has been tough on so many different levels. It's changed how we live. And not just here in the states, all around the world we are all feeling the impact that COVID has had on our lives. I hope you have done some documenting of the events that have unfolded for future generations to know how you were impacted because scrapbooking can be both therapy and a gift for those we love.
To get us started on the right foot, I've put together a free pack of stamps that will be available to download through 2021.
And be sure you check out our new releases each and every Friday! Happy New Year!