All About You: Morning Routine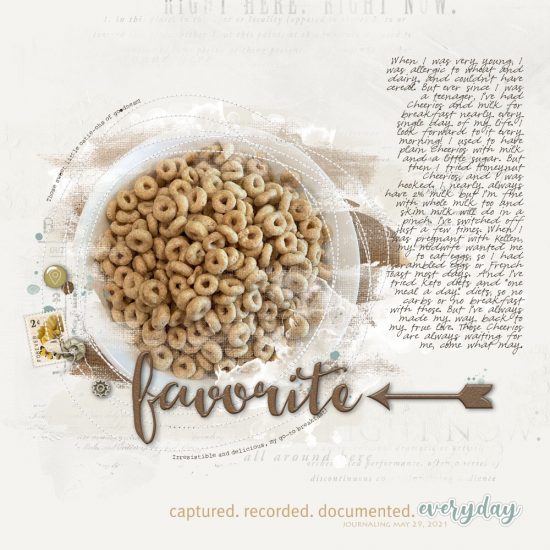 Hello, Addie here with this month's All About You Challenge. This month's theme is, "Morning Routine." Document anything about your morning routine….what you eat, what you drink, your schedule, a task you do (walking the dog, getting the kids ready, etc.), something you love, something you dread….whatever inspires you to make a page about YOU!
As always, the team was a huge help in creating amazing pages!
First off, Shannon (shannonroller) did an amazing timeline page of her morning activities. I LOVE that she included a selfie! It will be so fun to look back on these details as things change!
Supplies used: ArtOption Mini Mix 12, Striping Graphic 01, Layered Inky Frames 01, Outlined and Scripted 10, Typewriter Clusters 02, and Clock Part Classic 01.
Next up, Stacia did this lovely page of her breakfast that she eats nearly every morning since she was a teenager! It's interesting to read why she started eating this, and these are the really important details that should be documented!!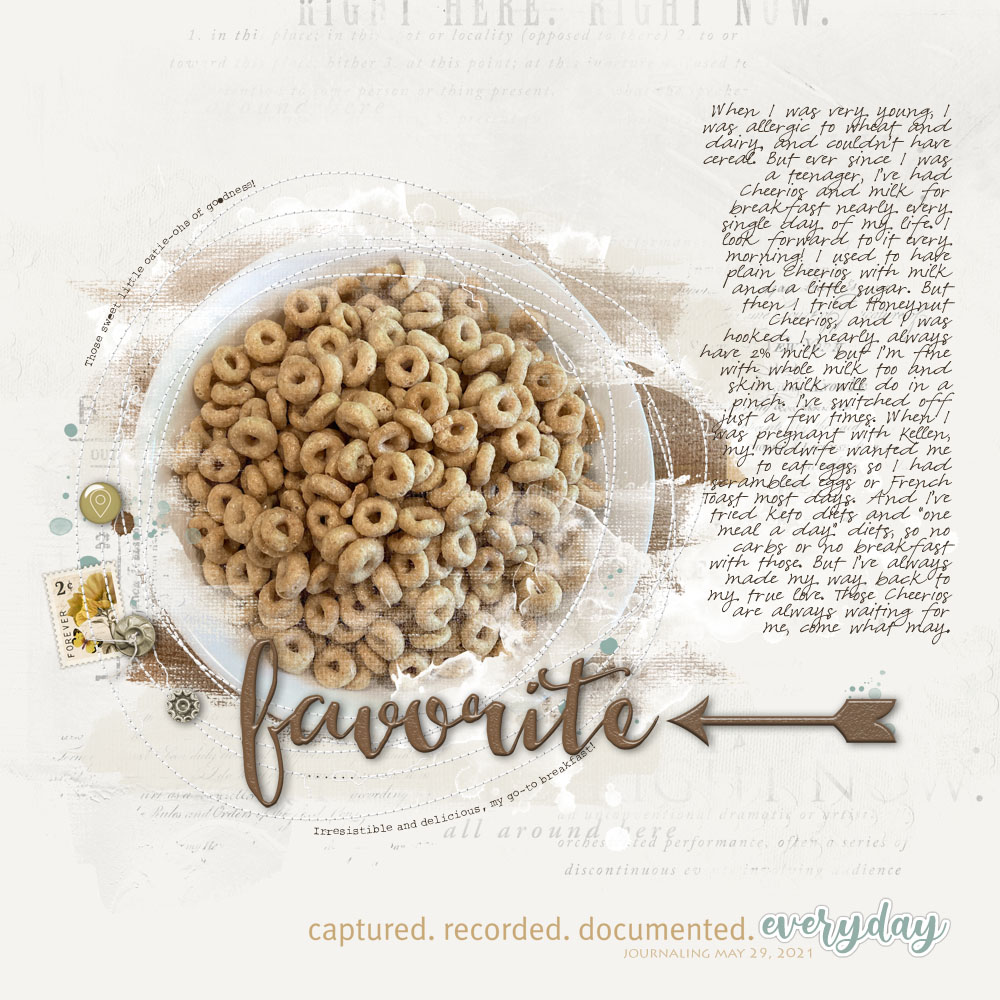 Supplies used: Blendables Layered Template 89, Layer Works 1482, Favorite Memories Layered Template,  and Moonlight Dreams Solids Paper Pack.
Finally, I made a page about my morning coffee (with LOTS of creamer) and the story of all the mugs I use.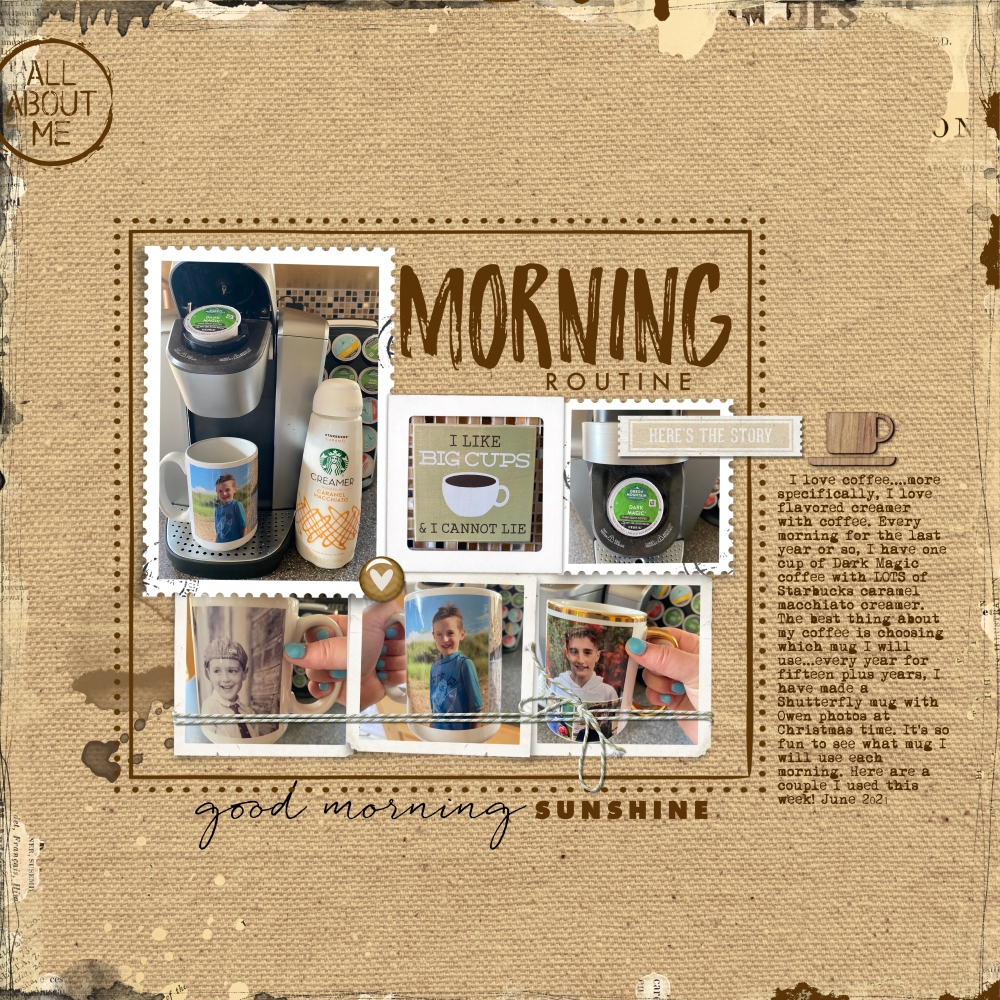 Supplies used: Anzio Solids Paper Pack, Anzio Flairs,  Photo Clusters 60, Doodledo Frames Stamp Pack 17,  Layered Bookshelf Overlays 02,  Coffee Stains Brushes and Stamps 02, Wood Veneer Symbology 01,  Faringdon Element Pack,  Everyday Moments Brushes and Stamps,  Sketchy Sentiment Spots Brushes and Stamps 08, and Bold and Scripted Today Brushes and Stamps.
I can't wait to see pages about your morning routine!
Remember to post your page in the All About You Challenge gallery as well as in the June Challenges sign-in thread in the forum.
Happy scrapping! – Addie (agoymerac)