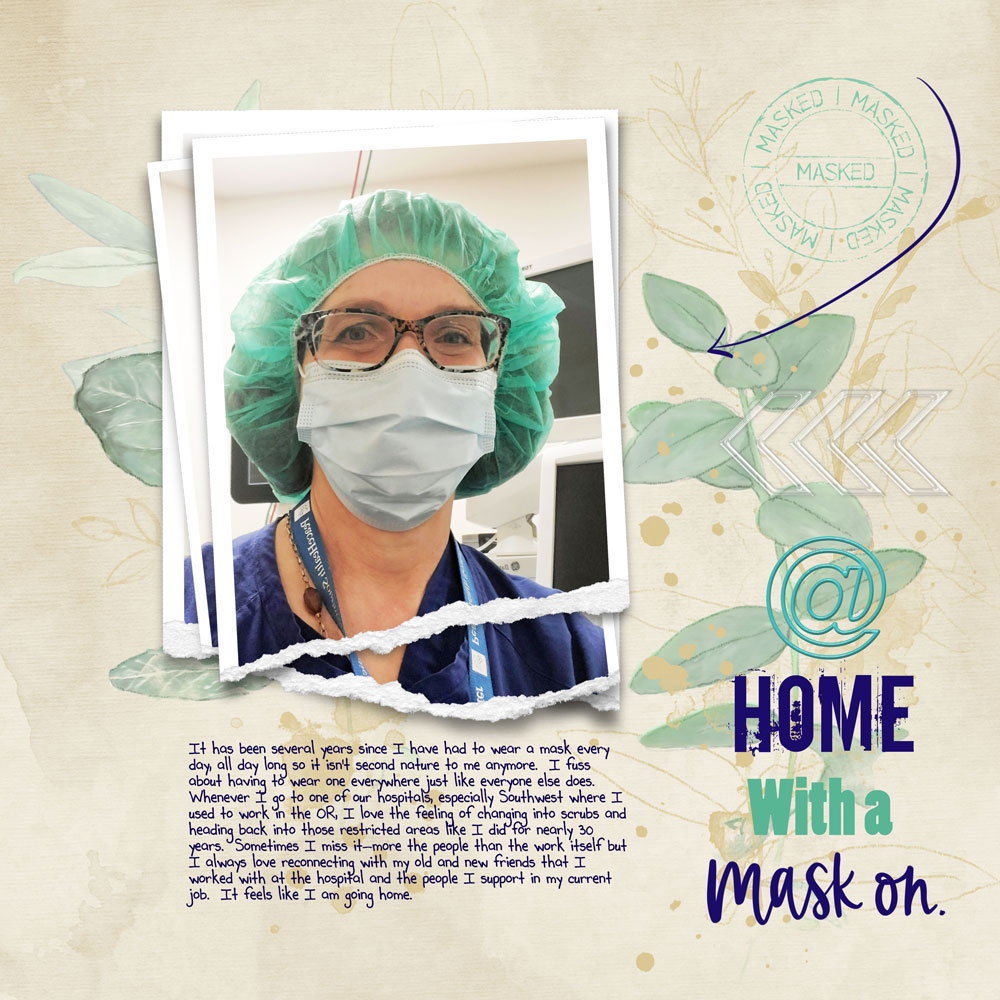 All About You: Love Your Selfie
This month's All About You Challenge has the theme, "Love Your Selfie!" Scrapbook an old or a new seflie. Don't have one you like? Perhaps scrap a humorous page of bad selfies! Having our face in our scrapbooks is so important, as this is our story as well!
As always, the team was creative in documenting their selfies!
First up, Shannon (shannonroller) made this lovely page documenting herself all masked up for her job. She said, "I have taken a few more selfies lately but I almost always hate them. This one that I took this week while I was working in an OR–I like. I am not fussing about my hair, my smile or looking goofy in any other way. It shows me in a place that feels almost like home to me." I love that! She is in her element; what an important thing to document!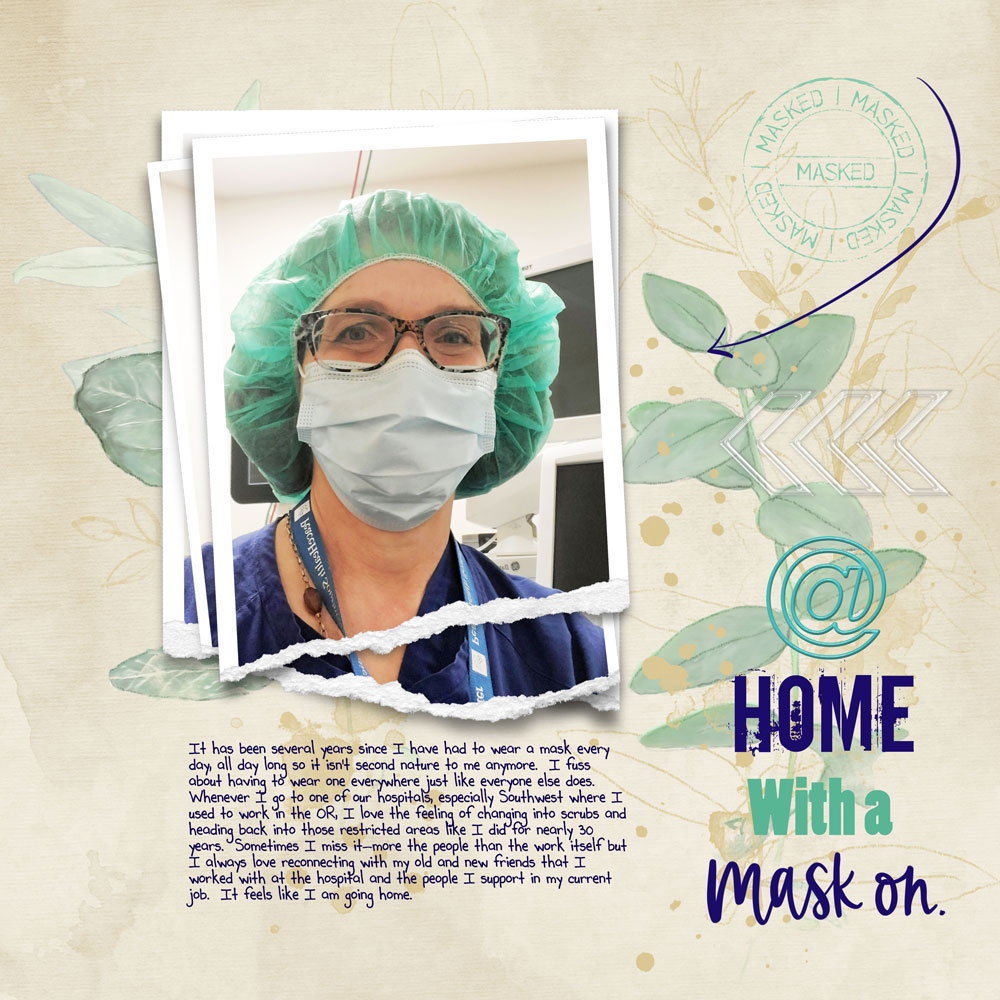 Shannon used:
Ripped Frame Stacked Layers 01
Next up, Liz (lizziet5) made this gorgeous layout of her selfie. She admitted that she often doesn't like photos of herself, but one of her goals is to be in more of her pages this year! She used to challenge to jump out of her comfort zone!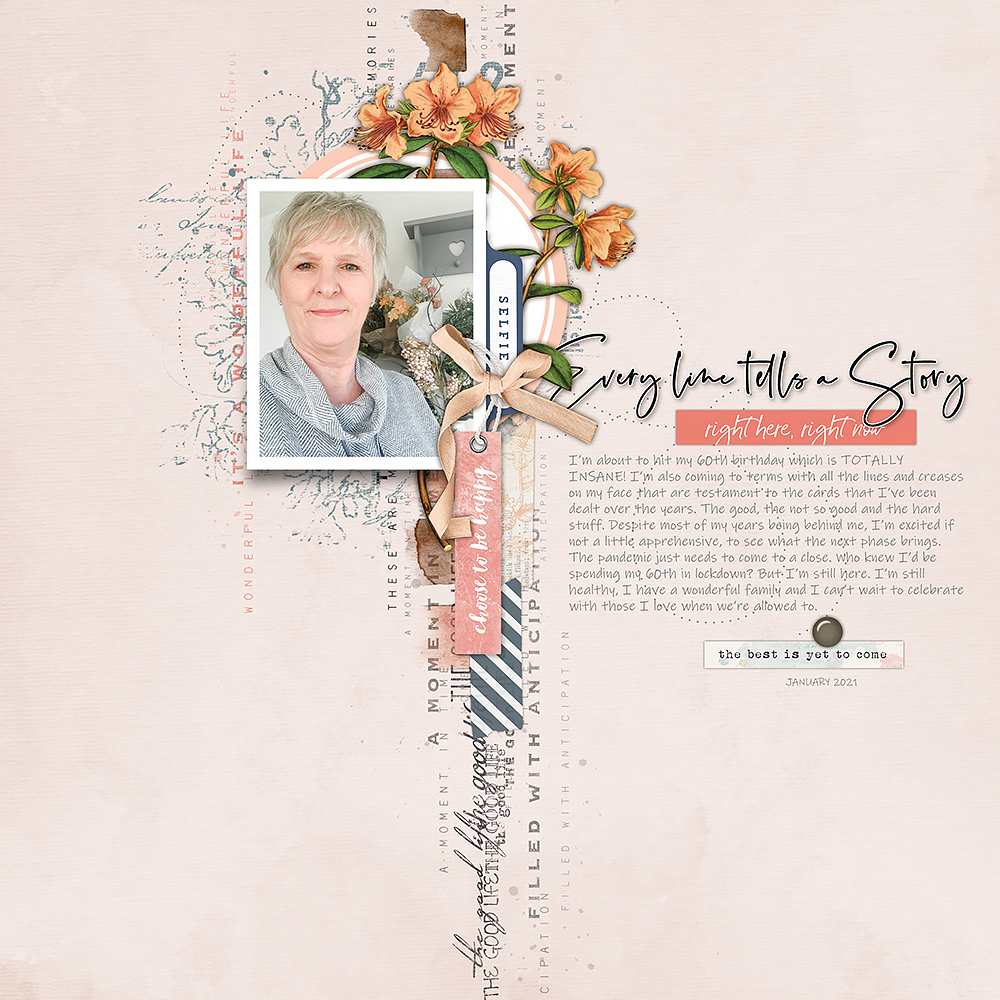 Liz used:
Big Bottom Lift Classic Photo Frames 02
Monthly Memories Element Pack 09
Monthly Memories Vol. 02: Element Pack 05
Palette Textures Paper Pack 15
Vintage Artistry Everyday Ephemera
Vintage Artistry Wedgewood Washi
Vintage Artistry Wedgewood Transfers
Vintage Botanicals Little Stickers 03
Vintage Coastal Little Stickers 02
Worth Repeating Brushes and Stamps 07
Worth Repeating Brushes and Stamps 10
Worth Repeating Brushes and Stamps 19
Worth Repeating Brushes and Stamps 28
Finally, I scrapped a selfie from 2020 that I liked….trust me, I had slim-pickings! I definitely need to take more random shots of myself or turn the camera over to someone to grab a shot! I included a few tidbits of who I am at the point this photo was taken.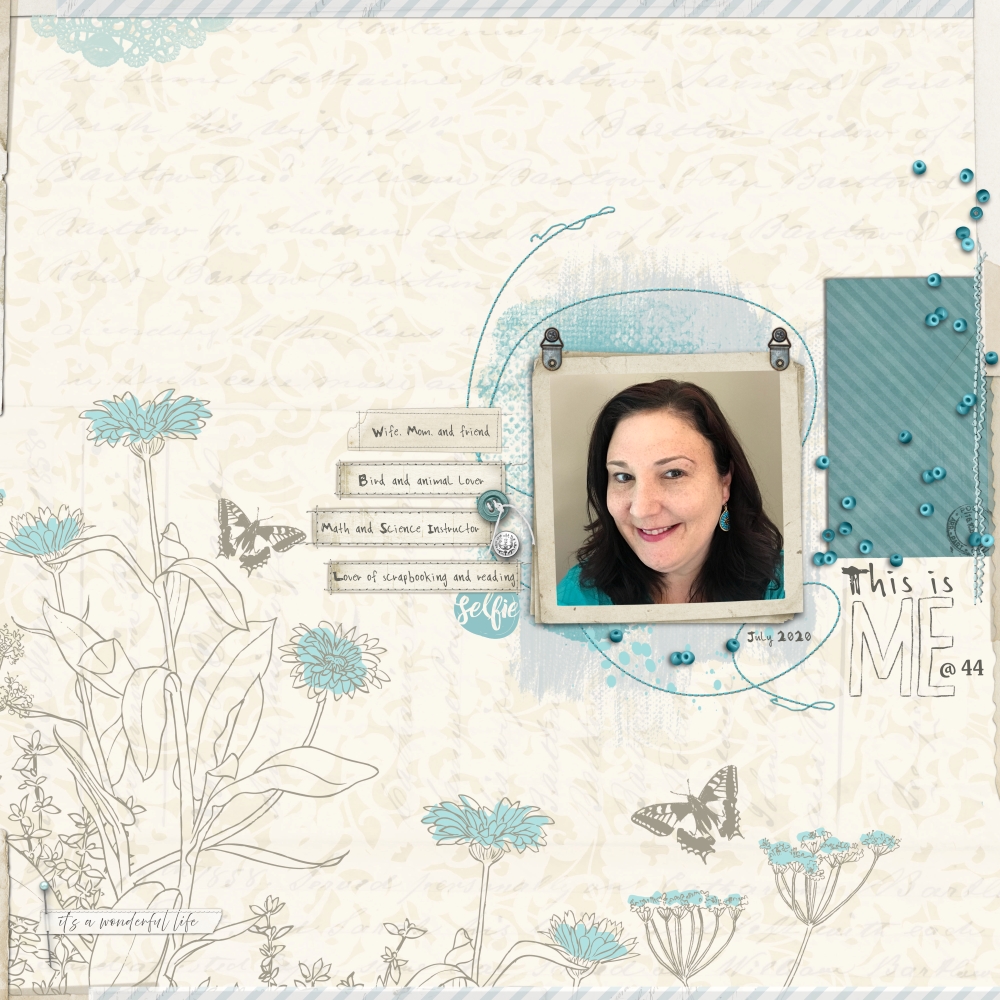 Supplies I used:
Curated Favorites Paper Pack 09: In Blue
Curated Studio Mix Scrapbooking Kit 18
Vintage Artistry Wedgewood Remnants
Vintage Artistry Wedgewood Ephemera
Assorted Messy Stitches 08 Sky
Twisted Stitches 03 Value Pack
Layer Works 1409 (edges, buttons, and pin with word strip)
Scripted Story Circles: Photos Brushes and Stamps
I can't wait to see pages with your selfies!  Remember to post your page in the All About You Challenge gallery as well as in the February Challenges sign-in thread in the forum.
Happy scrapping! – Addie (agoymerac)