All About You: Hairstyles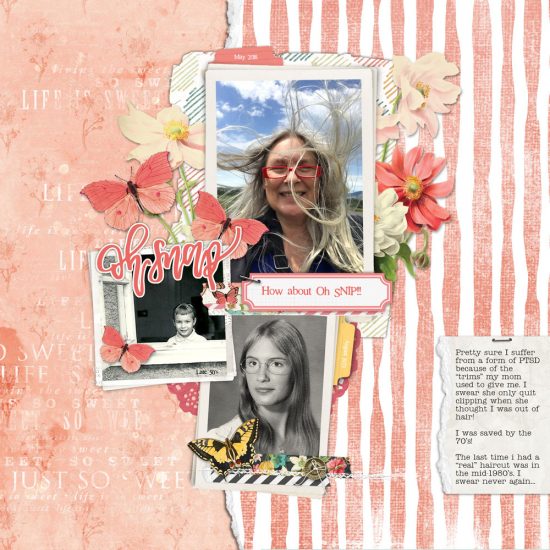 Hello, Addie here with this month's All About You Challenge. This month's theme is, "Hairstyles." Let's scrap the good, the bad and maybe even the ugly! Haha! Let the challenge take you where it may….current hairstyle, hairstyles from your past, your best or worst hairstyle, etc.
As always, the team was a huge help in creating amazing pages!
First off, Shannon (shannonroller) jumped in and made this awesome page about her mullet hairstyle in the Army. I love the multiple photos and that hilarious title!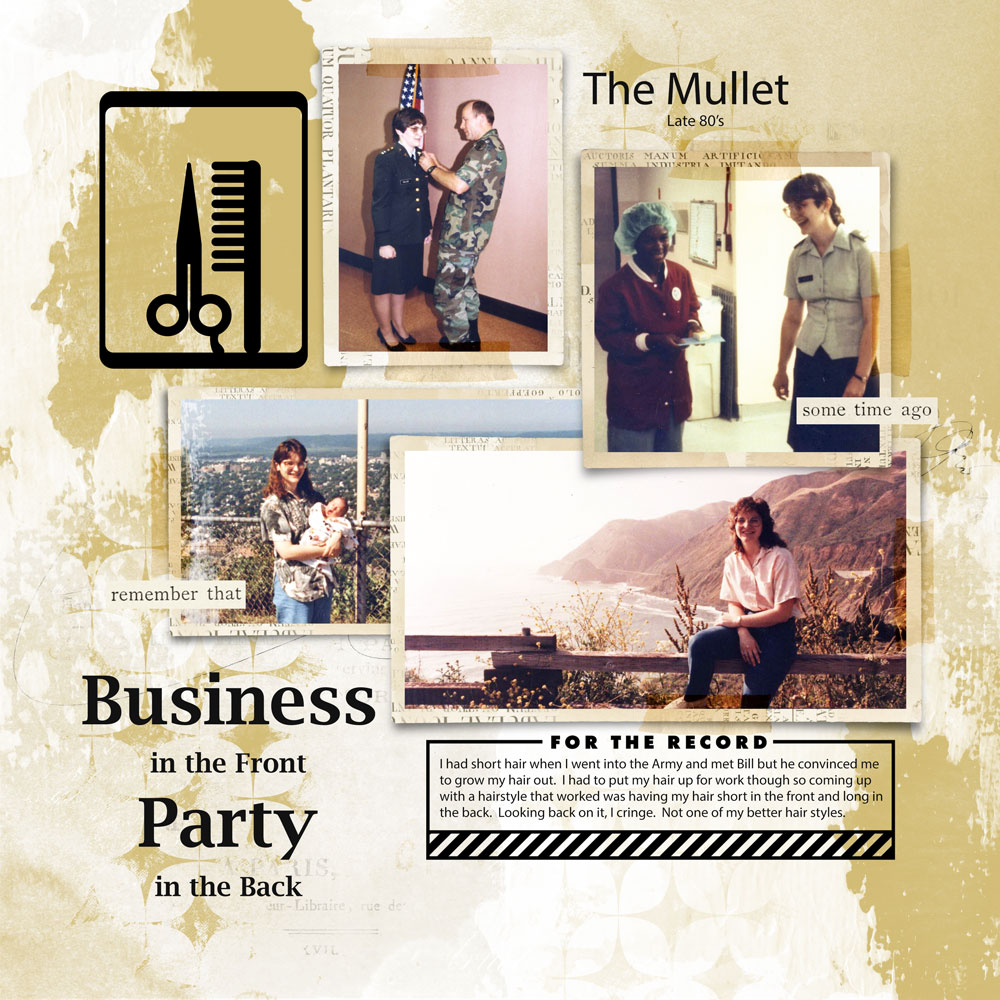 Shannon used: Frame and Blend Template Vol 3 No. 5, Art Journal Freebie September 2017, Textbook Phrase Clips 03, Big Painted Patterns 01, Artoptions Bookshelf 02, and Symbology Pocket Borders.
Next up, Lynn (grandma lynnie), created this page with the best story!! I really cracked up over the details, and I love the addition of the 70's kitchen as well! What a creative page and hilarious story to document!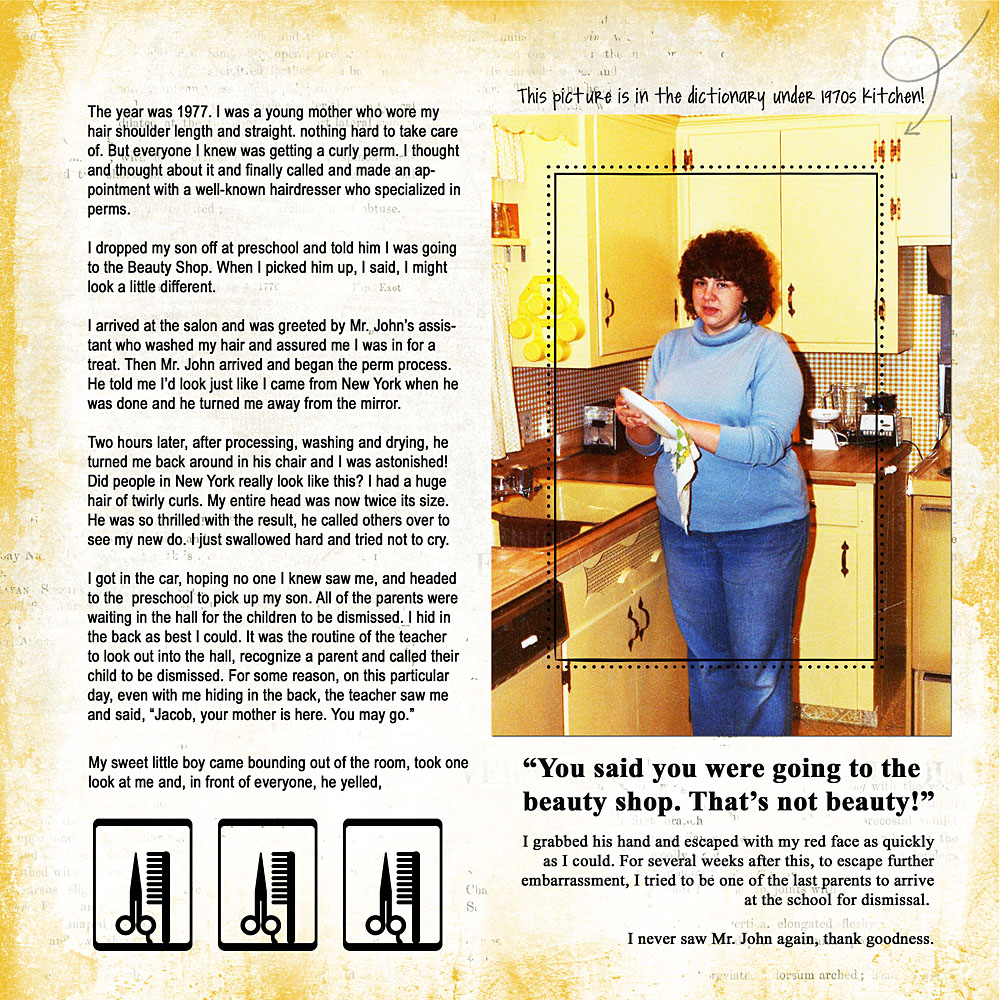 Lynn used: Symbology Pocket Borders Brushes and Stamps 01, Pencil Line Arrows Brushes and Stamps 01, Doodledo Frames Stamp Pack 17,  and ARToptions Bookshelf Paper Pack 02.
Next, Candy (cnewby) made this lovely page documenting her aversion to haircuts after her mother's "trims!"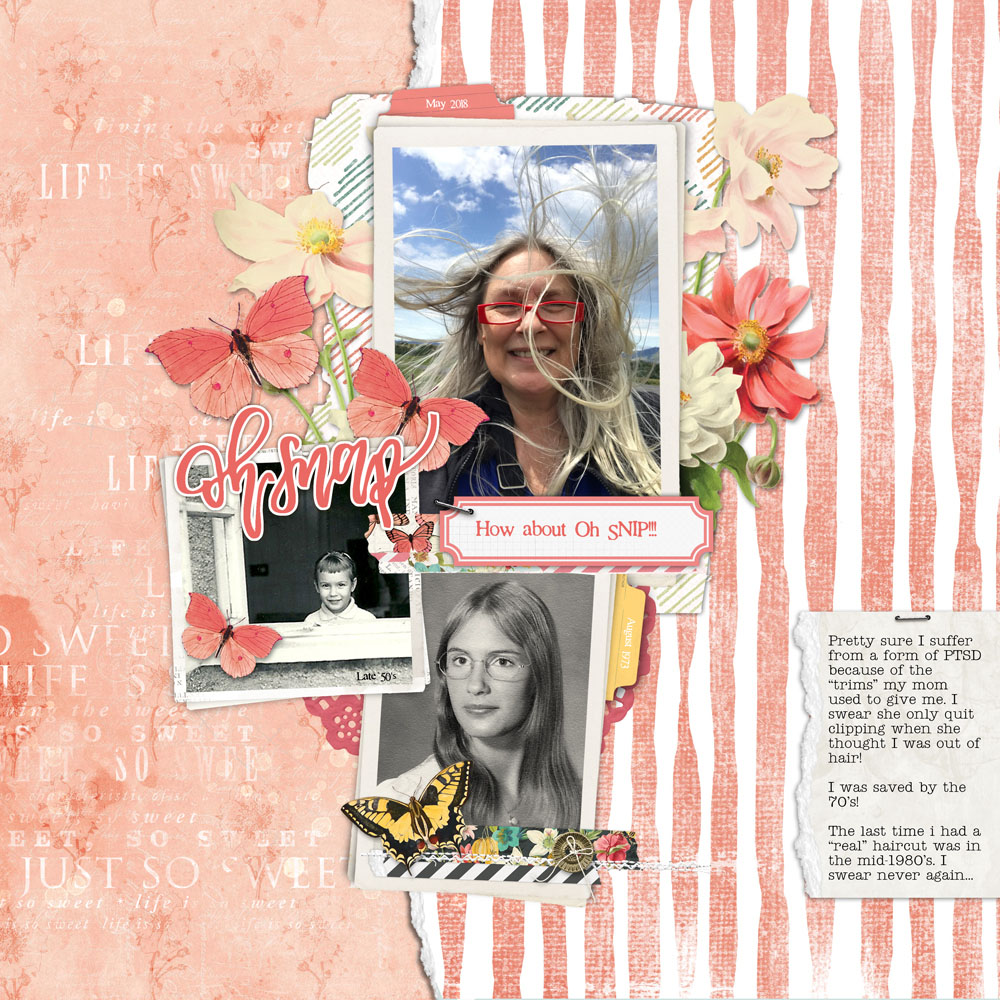 Candy used: Big Picture Vol. 06 Layered Template 10,  Layer Works 922 (oh snap),  Torn Templates 02,  Layer Works 1449 (journaling scrap),  Cottage Fields Layered Frames 01,  Cottage Fields Paper Pack 01, Monthly Memories Vol. 03: Paper Pack 09,  and Lightly Letter Box Paper Pack.
Next, Lori (lmaggs) documented a bad hair day of static cling and unruliness on her pretty page! I still think she looks fantastic!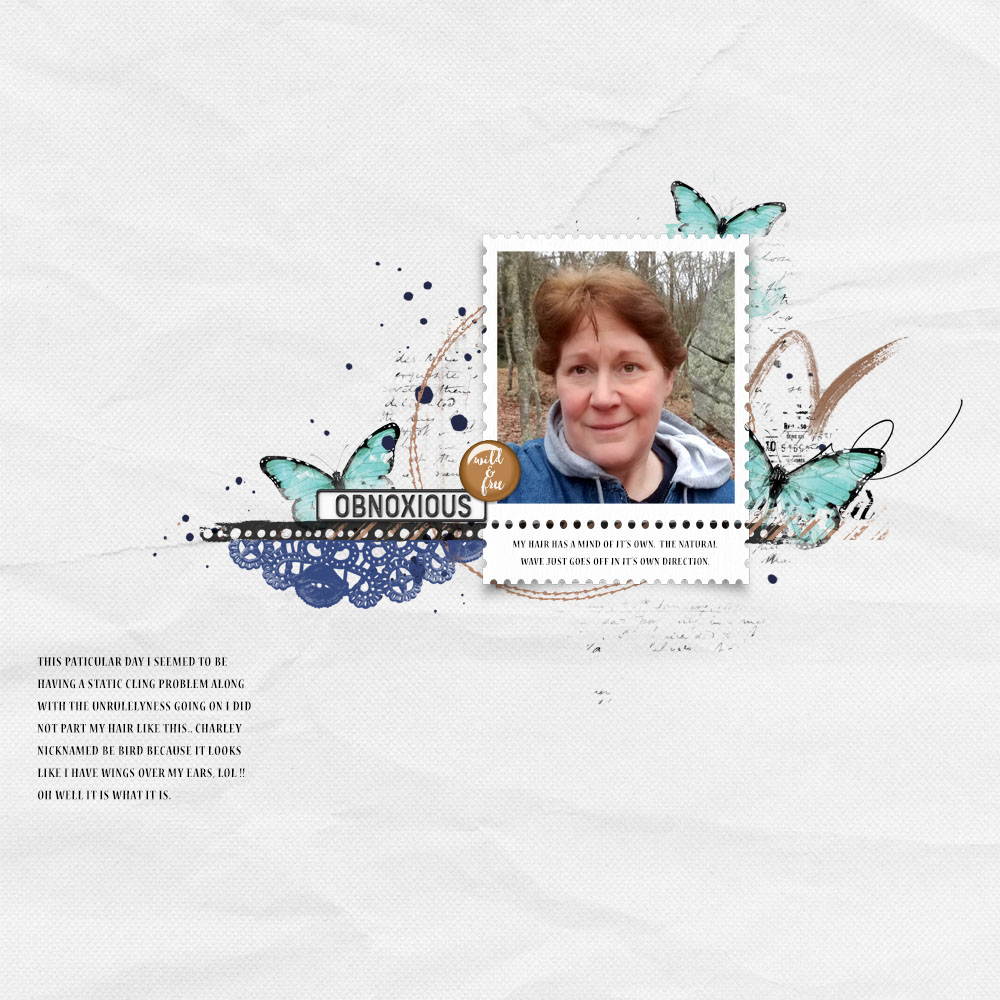 Lori used: Scrap Layers Layered Template 16,  Kitlet Solids Paper Pack 06, Arctic Whites Paper Pack, Americana Country Element Pack,  and Enamel Sentiment Signs 02.
Finally, I wanted to document how my Mom liked to get me perms when I was young. I think she loved the musical, Annie, and was inspired! Haha!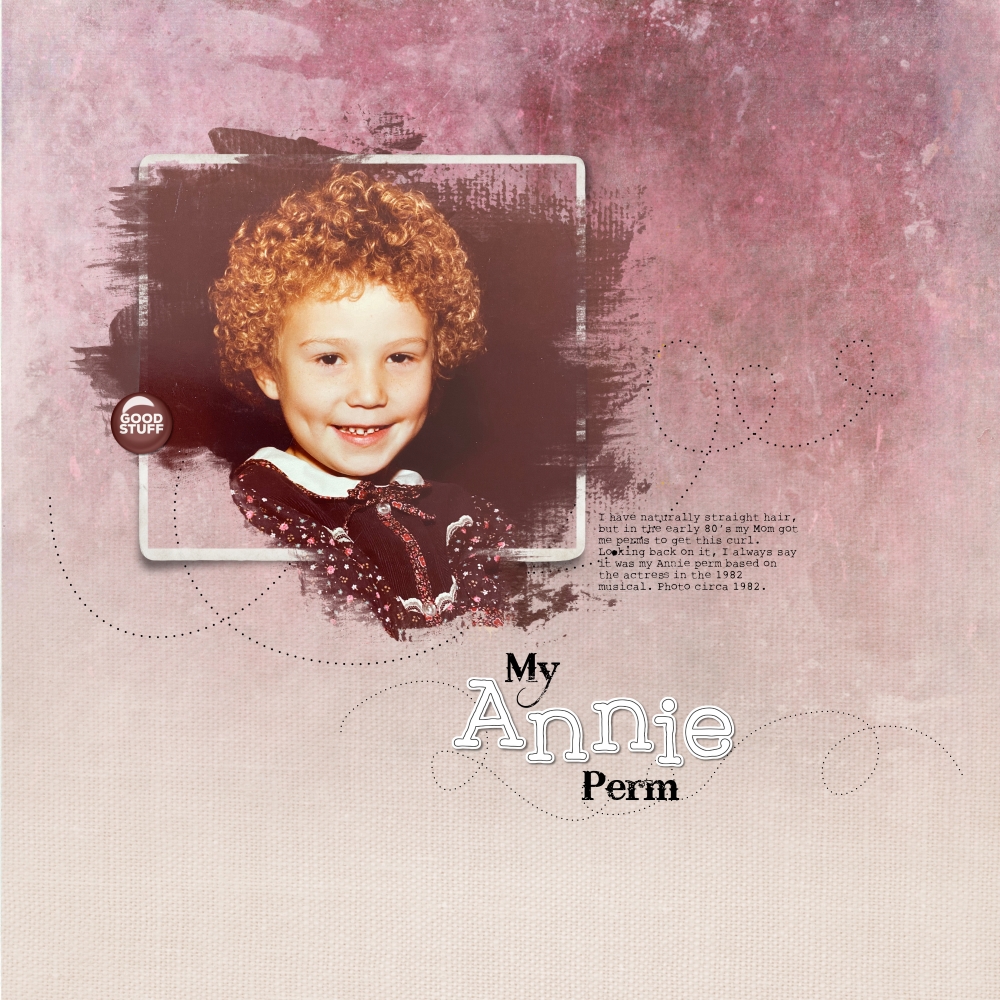 Supplies I used: Spill Frame Layers 10.  Monthly Memories Vol. 02: Element Pack 10,  Monthly Memories Vol. 02: Foundations 10,  Page Fades 02, Twisted Dots 01,  and All My Love Element Pack (alphabet for Annie).
I can't wait to see pages about your hairstyles!
Remember to post your page in the All About You Challenge gallery as well as in the July Challenges sign-in thread in the forum.
Happy scrapping! – Addie (agoymerac)