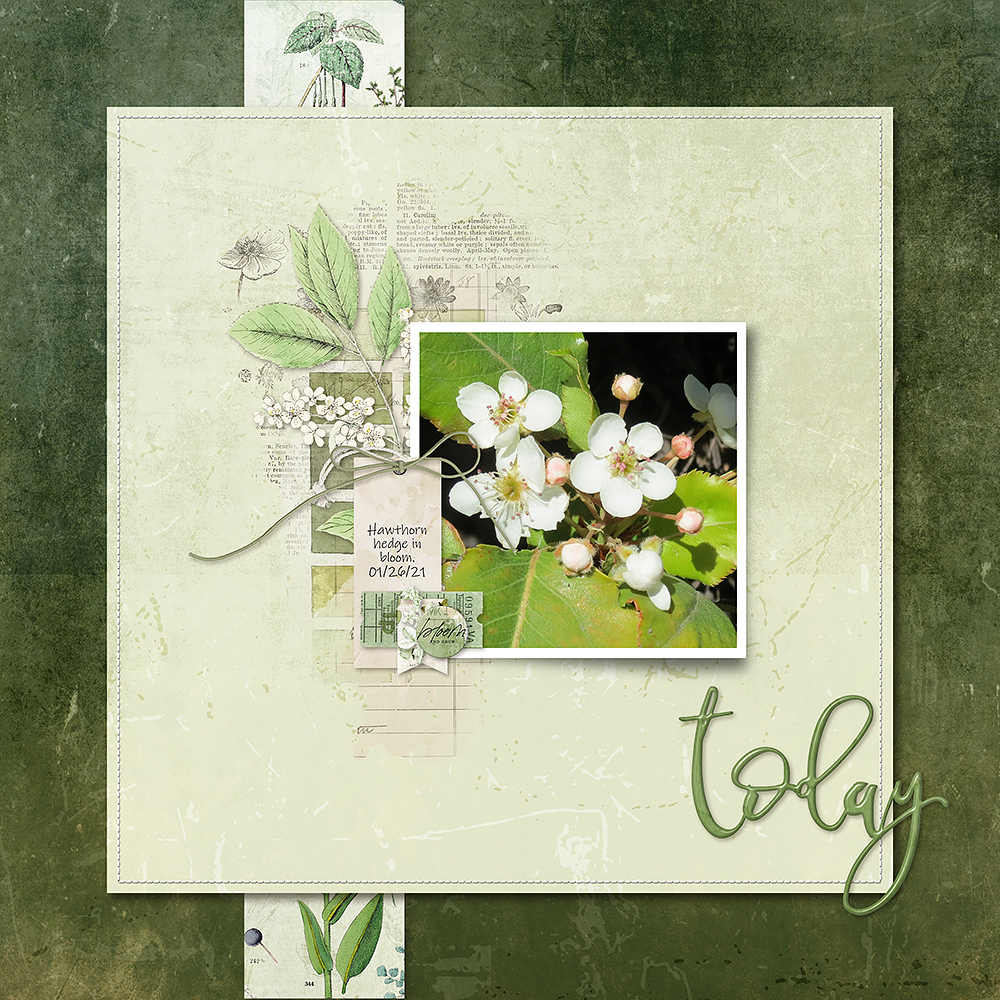 5th Saturday CT Lift
It's time for a 5th Saturday Scraplift! This month I have selected team member, Kathie (kathie02) to lift. Not only does she have a beautiful gallery, she is a card maker extraordinaire! I'm sure you will find lots of inspiration in her gallery. Let's get started.
Kate chose this lovely card of Kathie's for inspiration.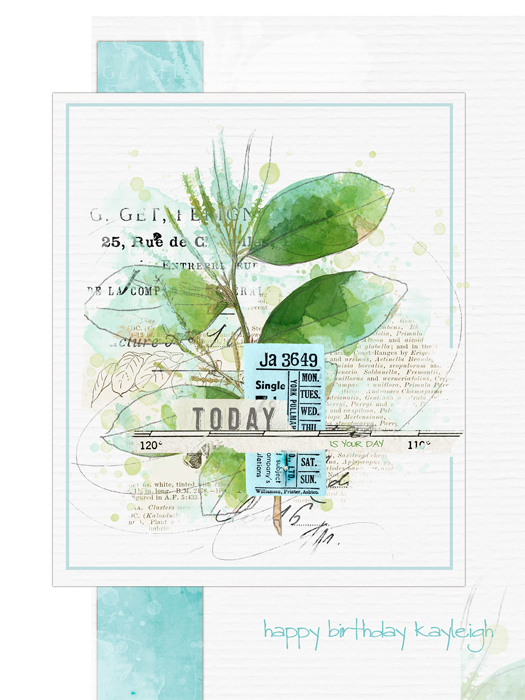 She used one of her own gorgeous flower photos and then added botanical layers. Her choice of greens are really beautiful and the repeated squares are a great design element. The one-word, offset title keeps the focus on the photo. She is so lucky to have flowers blooming in January!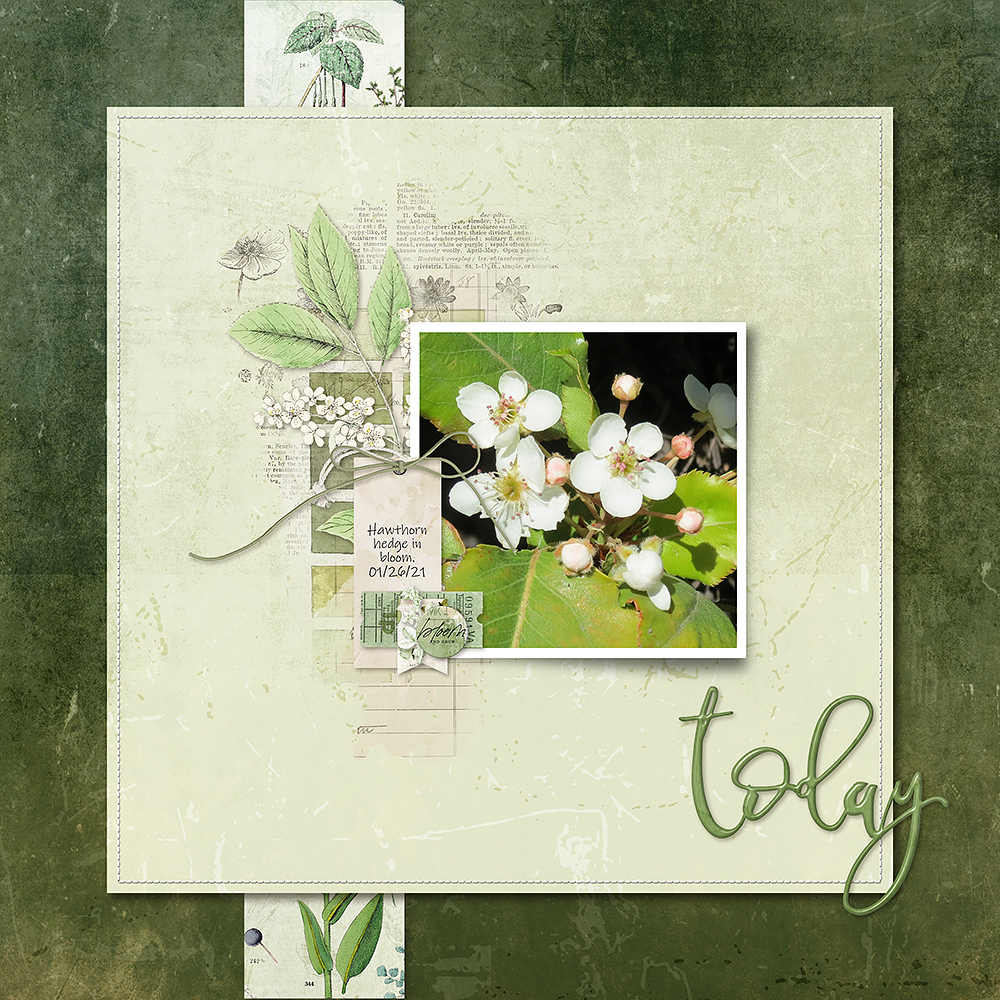 Kate used these products:
Vintage Mini Mix 14, Vintage Artistry Sage Chipboard , Vintage Artistry Sage Ephemera , 
Blendable Ledgers No3 , From My Bookshelf Blendables No11,  Vintage Blendable Palettes No4, Clean Stitched Borders White No1
Anke chose this layout for inspiration.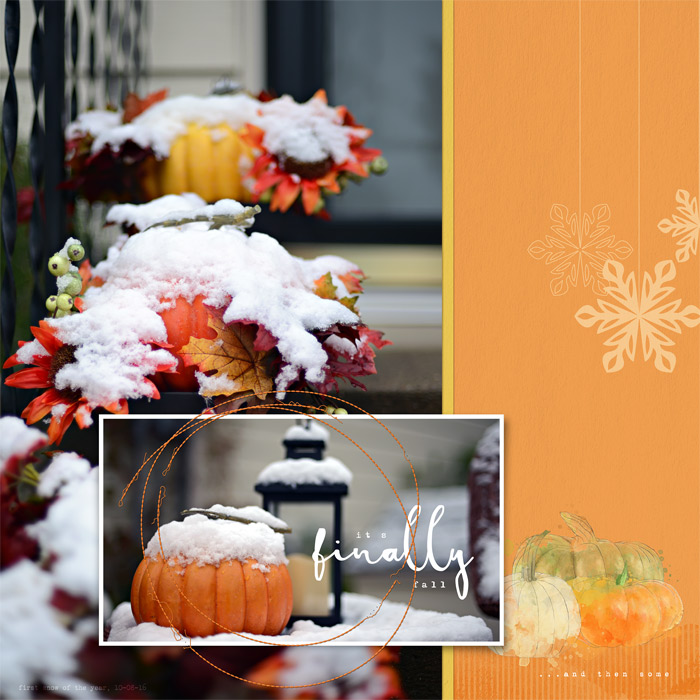 Anke's striking black & white photos of her daughter dancing are beautifully framed! I love the white stitched circles and the delicate butterfly washi tape. The soft color palette
is lovely and the lens flare really adds a dramatic touch.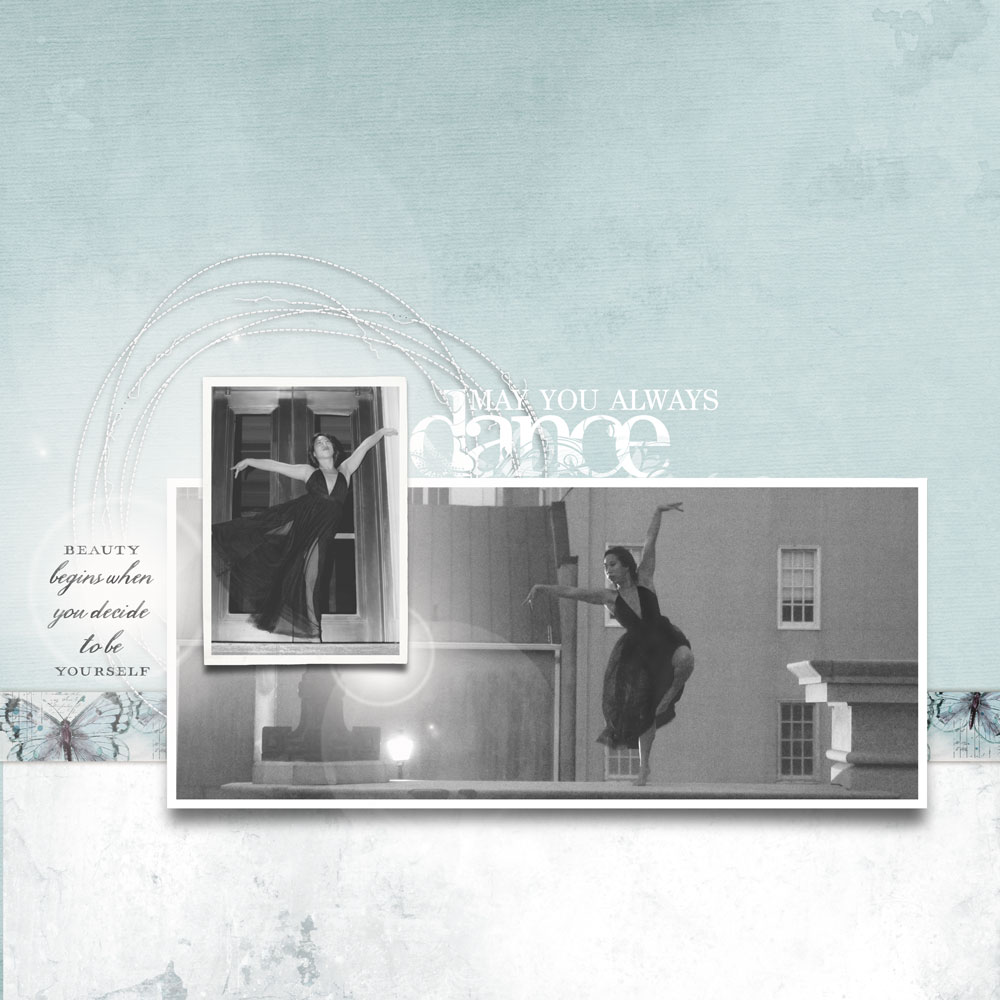 Anke used these products:
palette textures 22,  vintage artistry wedgewood washi printable , Big Bottom Lift vintage Frames 01 – ,
lens flares 01 , Flourished words 03 – , ArtOptions White Washed 01 – , Dance in the rain – stitched circles –
Cori found her inspiration from this layout: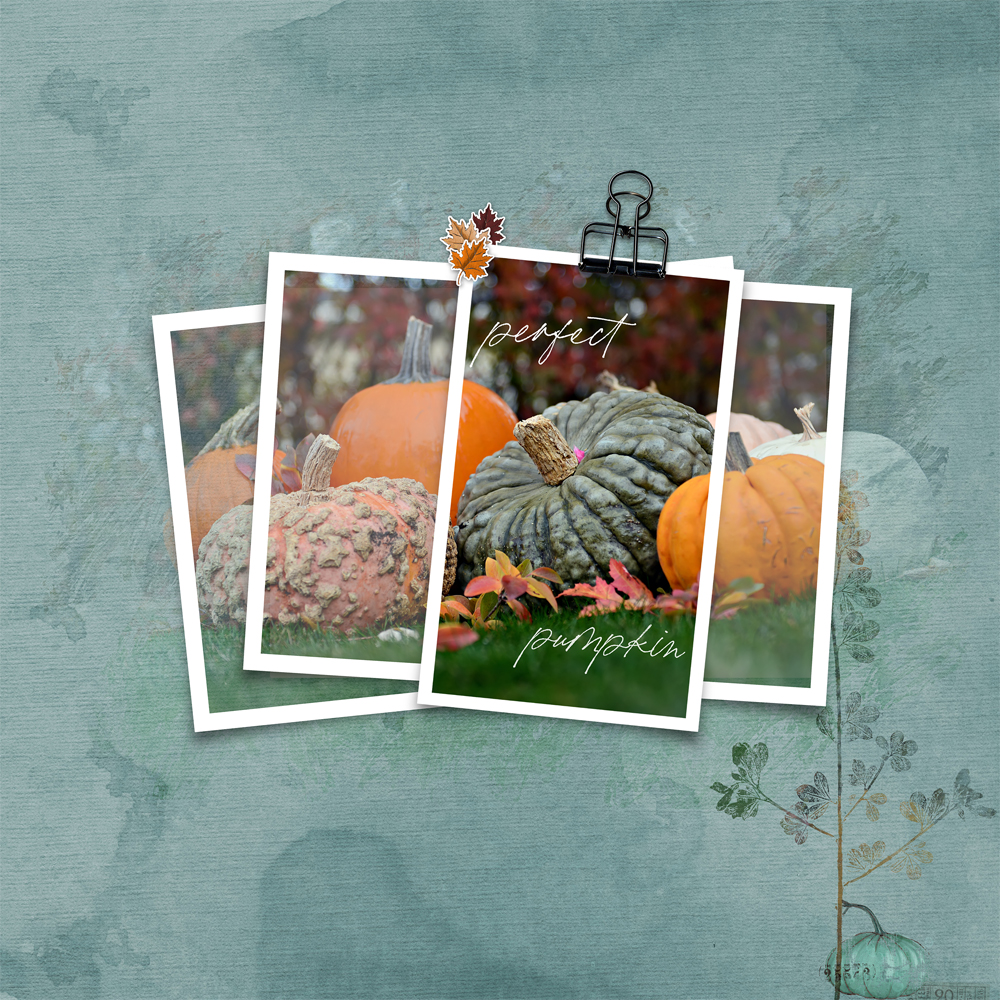 I love how she used this frames cluster for one photo and then lowered the opacity on 3 of them. That is such an effective technique. I love her beautiful, serene photo of her son
walking the dog. Her neutral color palette really helps to bring the focus to the photo.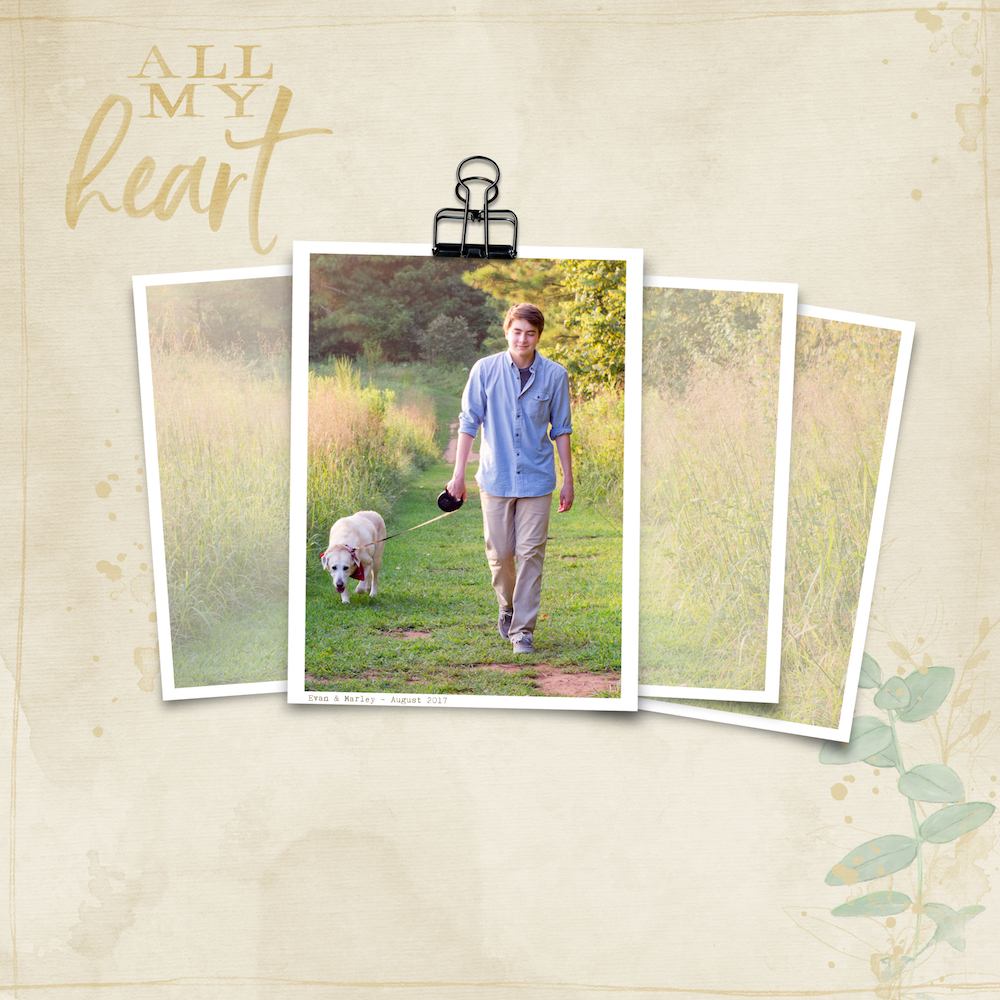 Here is what Cori used:
Pencil and Paint Cluster Layers 02, Scribbled Overlays 04, Palette Textures Paper Pack 22Watercolor Page Titles Stamp Pack 20
This is the layout that inspired me.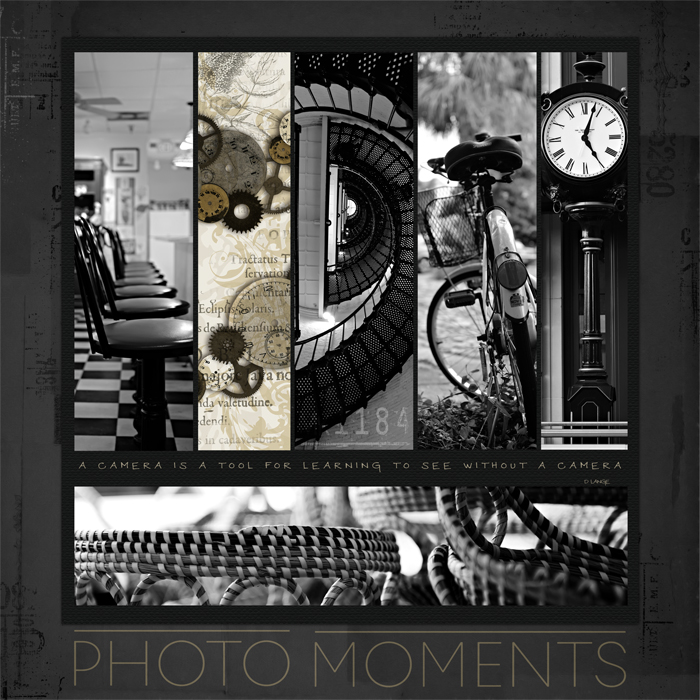 I loved the dramatic feel! I think the black & white photos with just one color photo makes a strong statement. I revisited some of my photos from Vancouver
and came up with this layout. It's a pretty direct lift.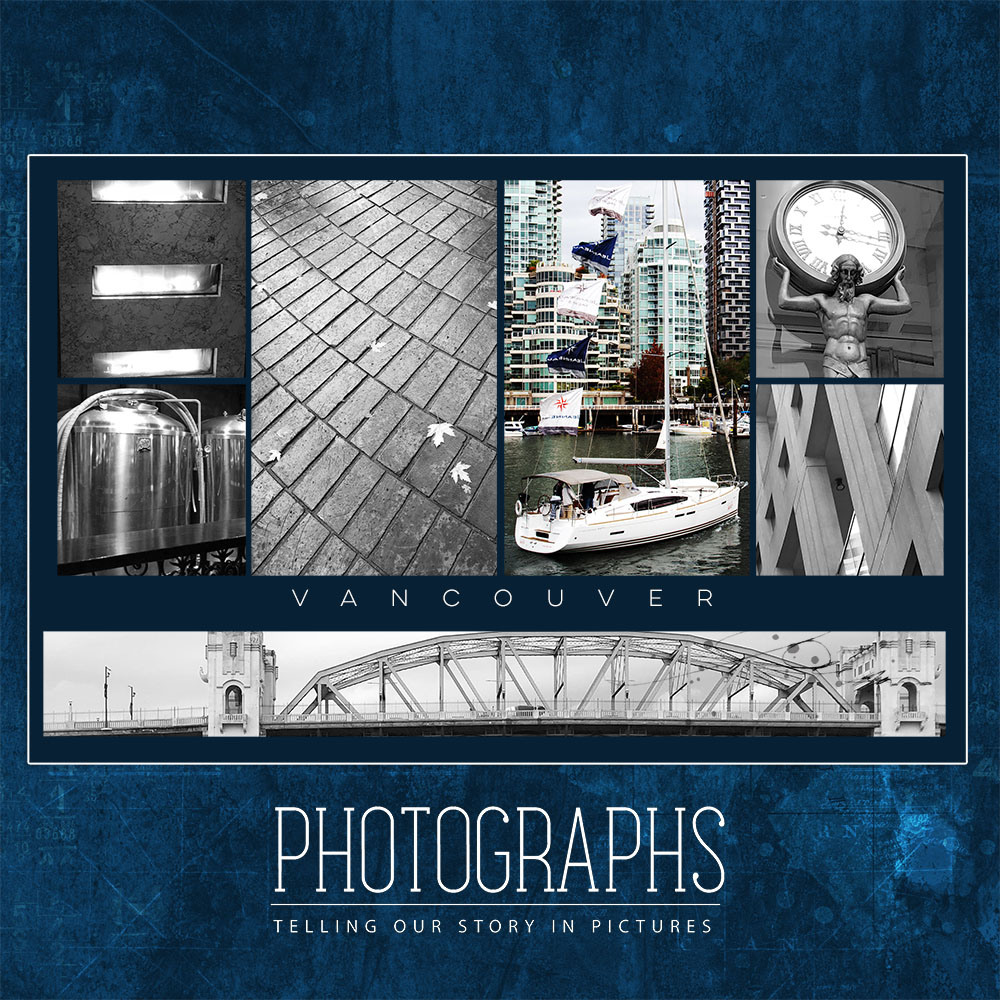 Products I used:
Photo Strips Scrap Pack 10 , True Blue Textures Paper Pack,    
Title Lines Brushes and Stamps 20 
***Please remember to post your pages in the Saturday Scraplift Gallery and the January Participation Challenge thread in the forum. Enjoy perusing Kathie's gallery and happy scrapping!***