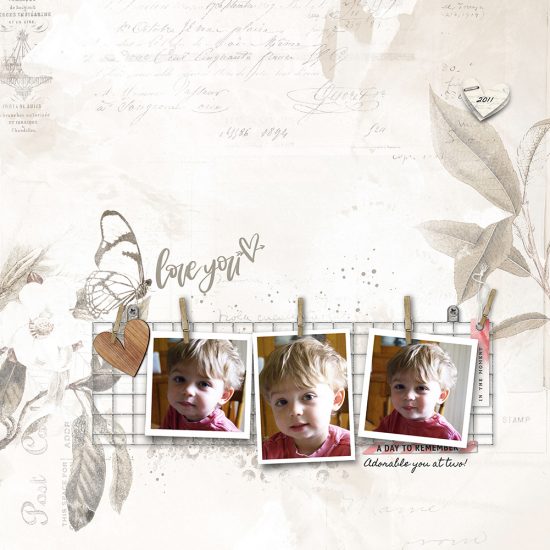 Happy 5th Saturday in May and Happy Memorial Day weekend if you're in the U.S! It's time to lift from one of our creative team members. This time around, we are lifting Addie (agoymerac). Her gallery is loaded with a variety of layouts that are sure to inspire you. You may choose any page of Addie's to lift. Several other team members are providing pages to get you started.
Merr (digigrandma) lifted this page and was inspired by the wire grids and clothespins.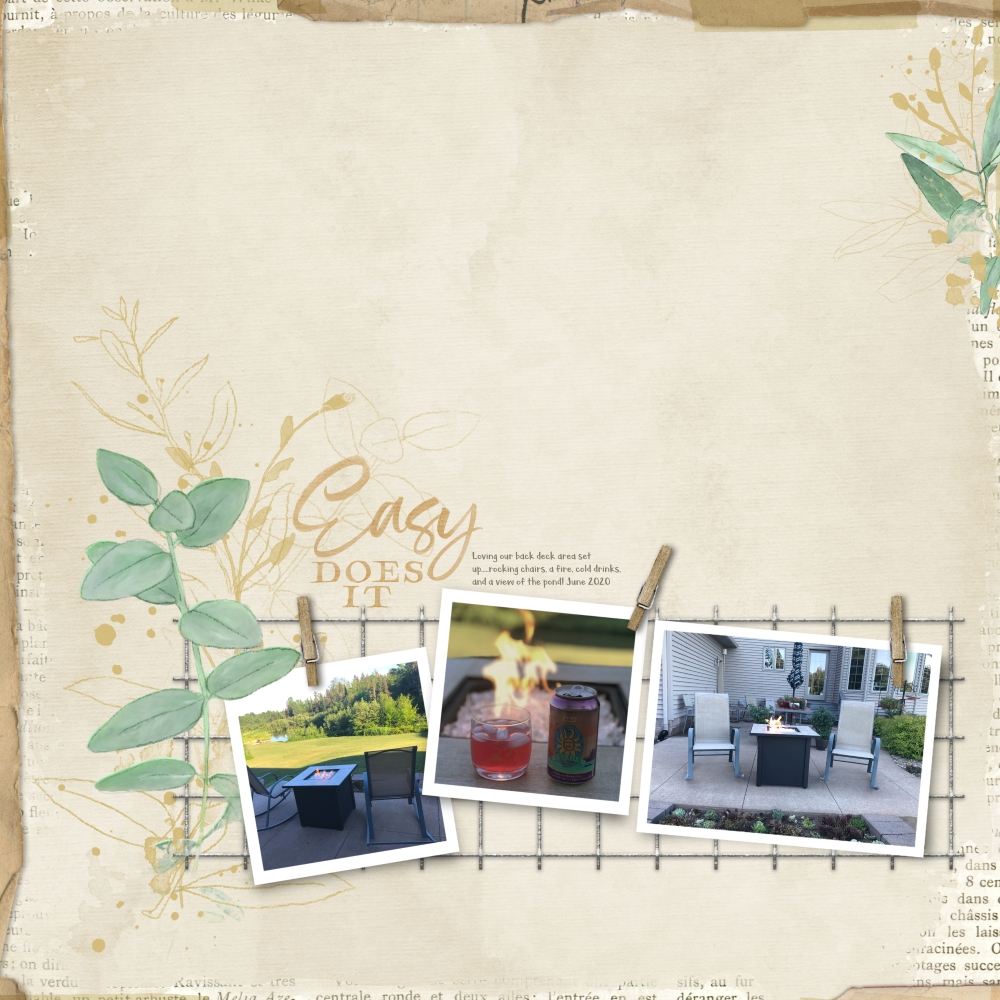 Here is Merr's lovely lift. I adore those precious photos and they are perfect clipped to the wire grid. The soft, neutral background is beautiful and allows the photos to be the main focus. The little wood veneer heart adds a sweet touch, as does the stapled heart on the upper right and the one in the title. Three hearts for the win!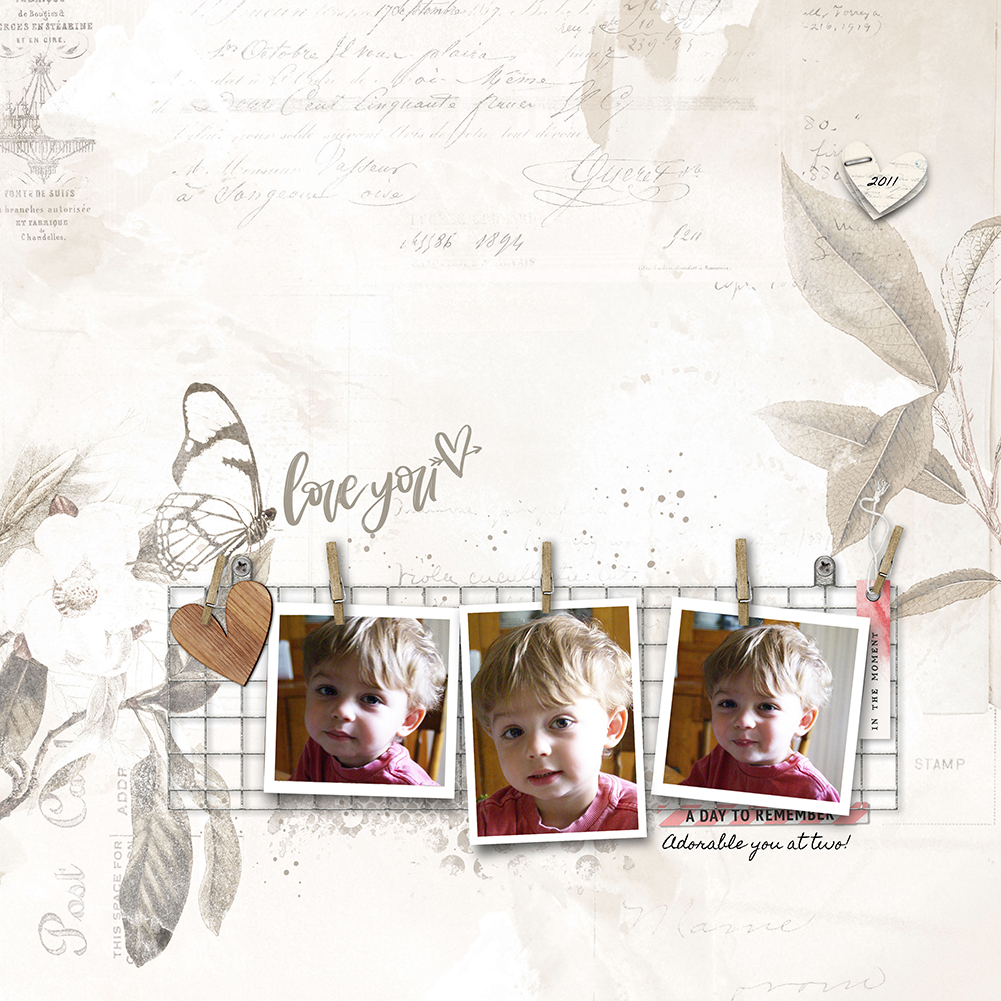 Merr used these products:
Wire Grid Frame Grid Panels 01
Vintage Artistry Essential Add On Paper Pack
Hand Scripted Love Brushes and Stamps No. 01
Readymade Layers Garden District Borders No. 01
Next, Kate (OKate) was inspired by Addie's chickadees.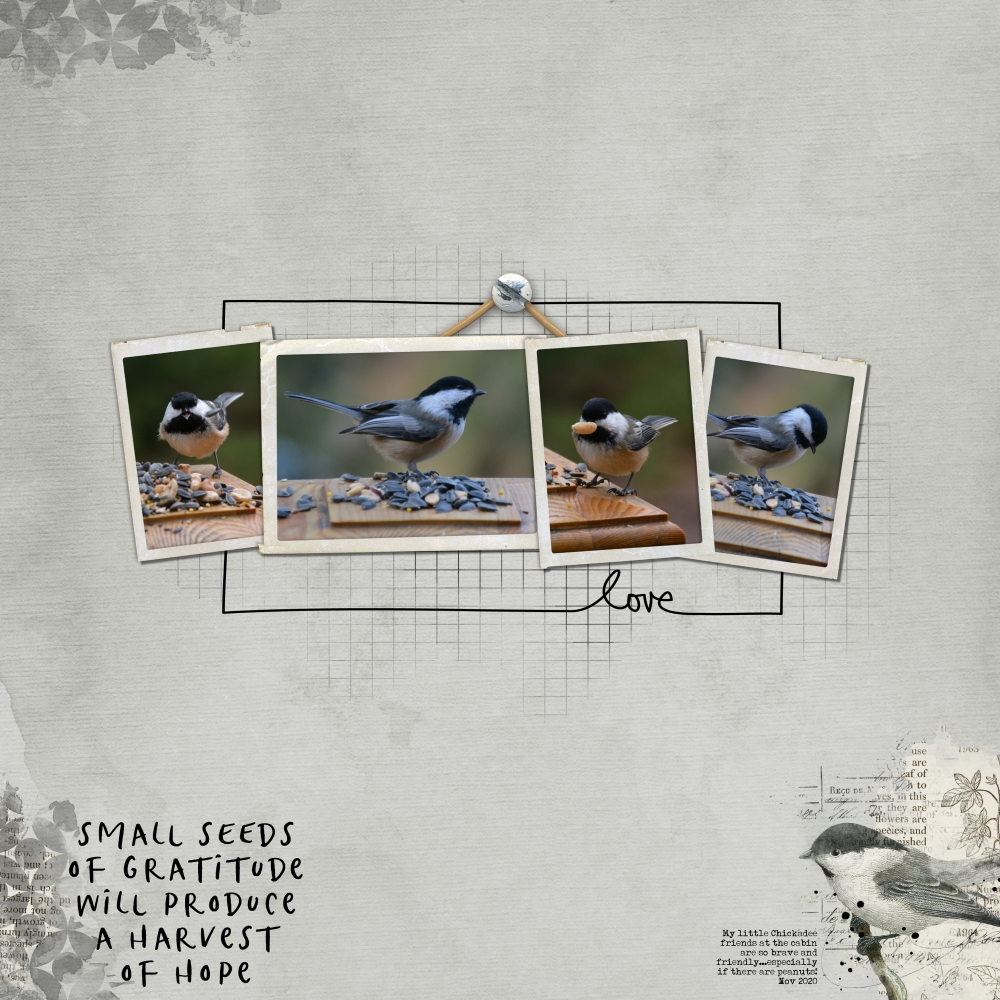 If you follow Kate, you know that she always has the most amazing flowers! Here is her beautiful lift. She said she raised these poppies from seeds and they are just gorgeous! Such luscious colors! She focused on anchoring the photo clusters with a wood veneer frame behind them and also a pretty ribbon. A word art border and some brush work tucked underneath finished her page.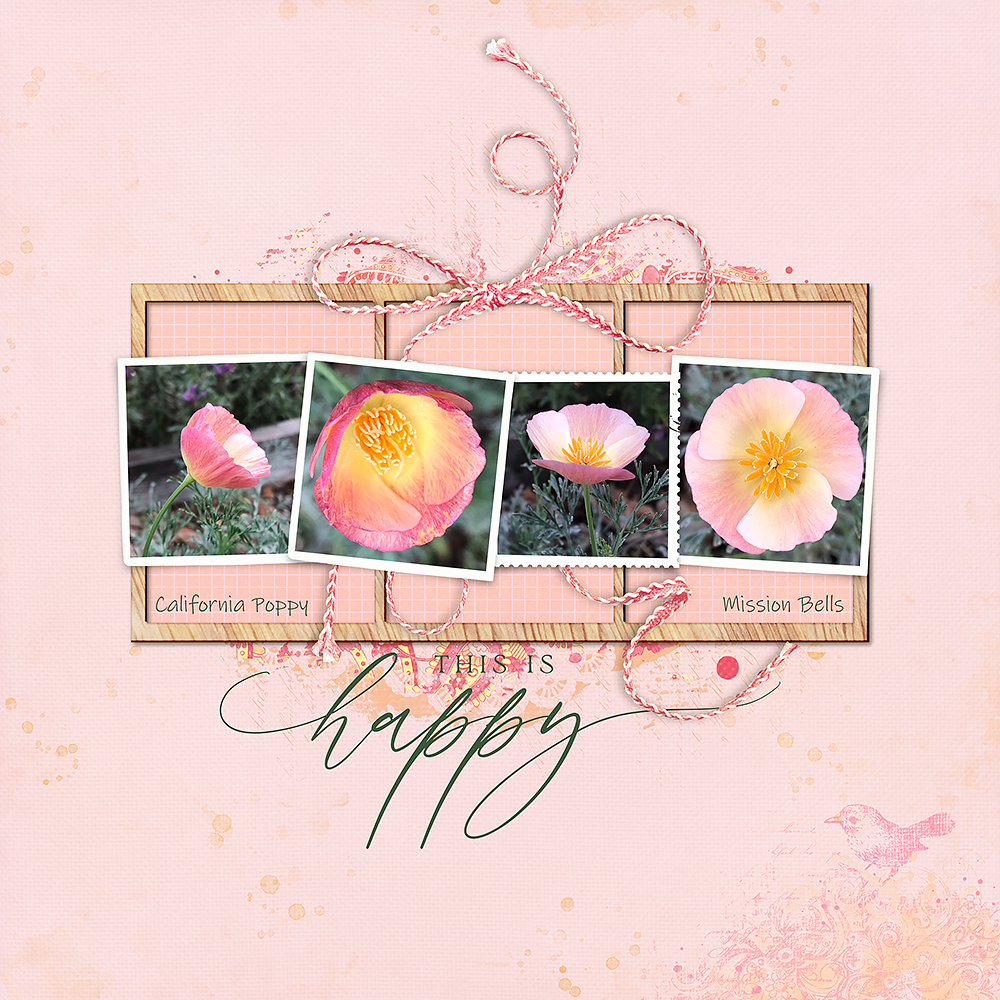 Here are the products Kate used:
Guest team member, Beth (bred1269) was inspired by this page of Addie's.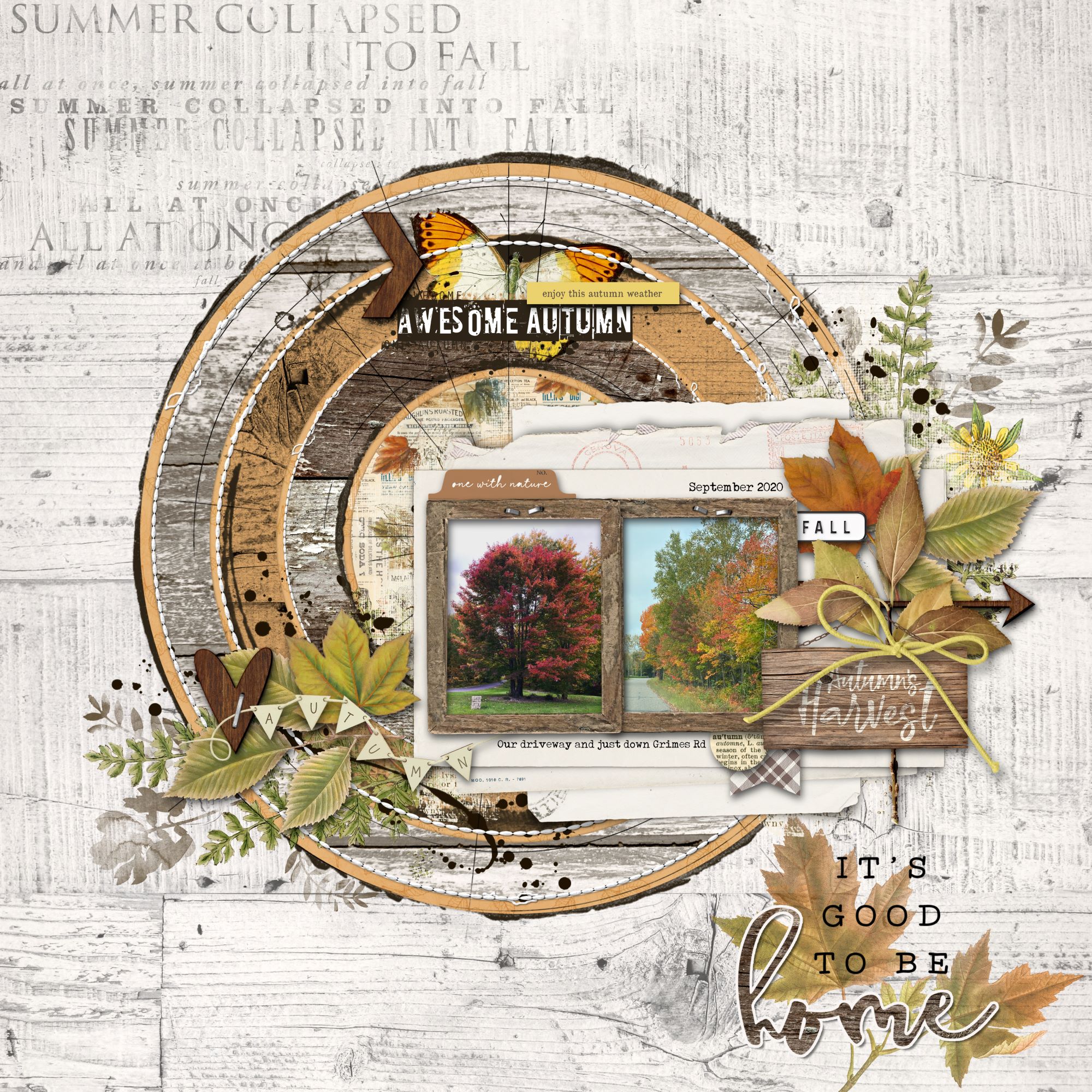 She was inspired by the stitched circular page design and Beth always has a lot of wonderful outdoor photos of her own. The balance of colors with her photos is truly beautiful! The woodgrain background is perfect for the out of doors and I love where she placed her word art title. The wood veneer accents help tie everything together.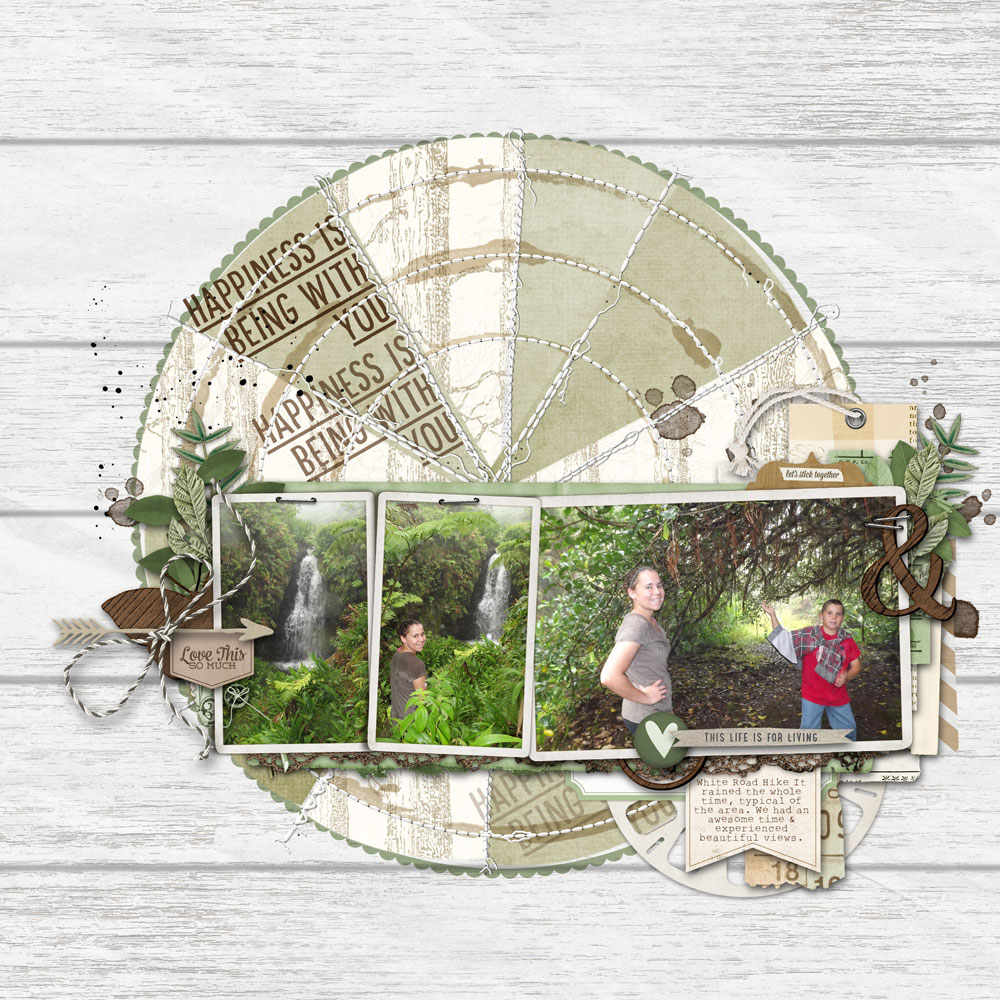 Here is what Beth used:
Curated Favorites Paper Pack 05
I, too, was inspired by one of Addie's pages.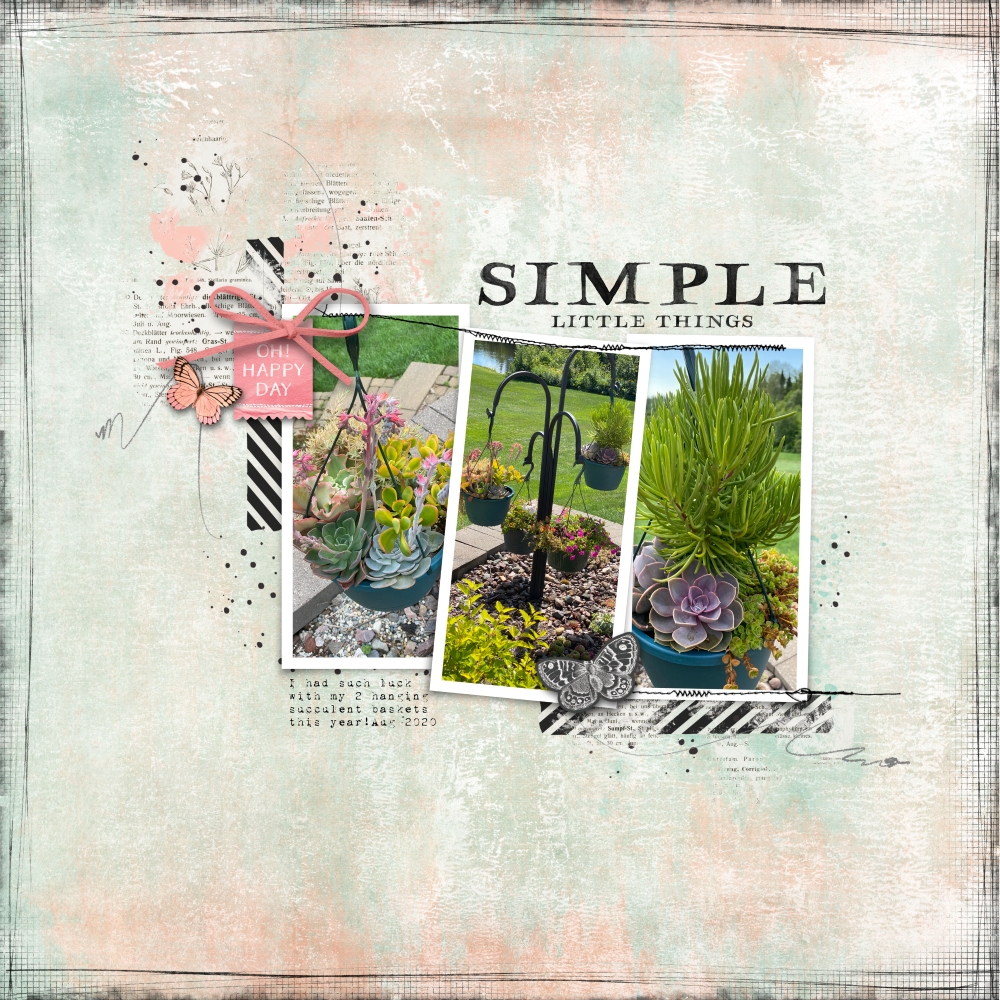 I really love that particular stitched frame cluster and used the same one on my page. Addie is queen of succulents and sadly,  I don't have any. But I have plenty of flower photos and chose to use a few. I also am a huge fan of Scribbled Overlays and I added one similar to Addie's. And finally, who doesn't love butterflies!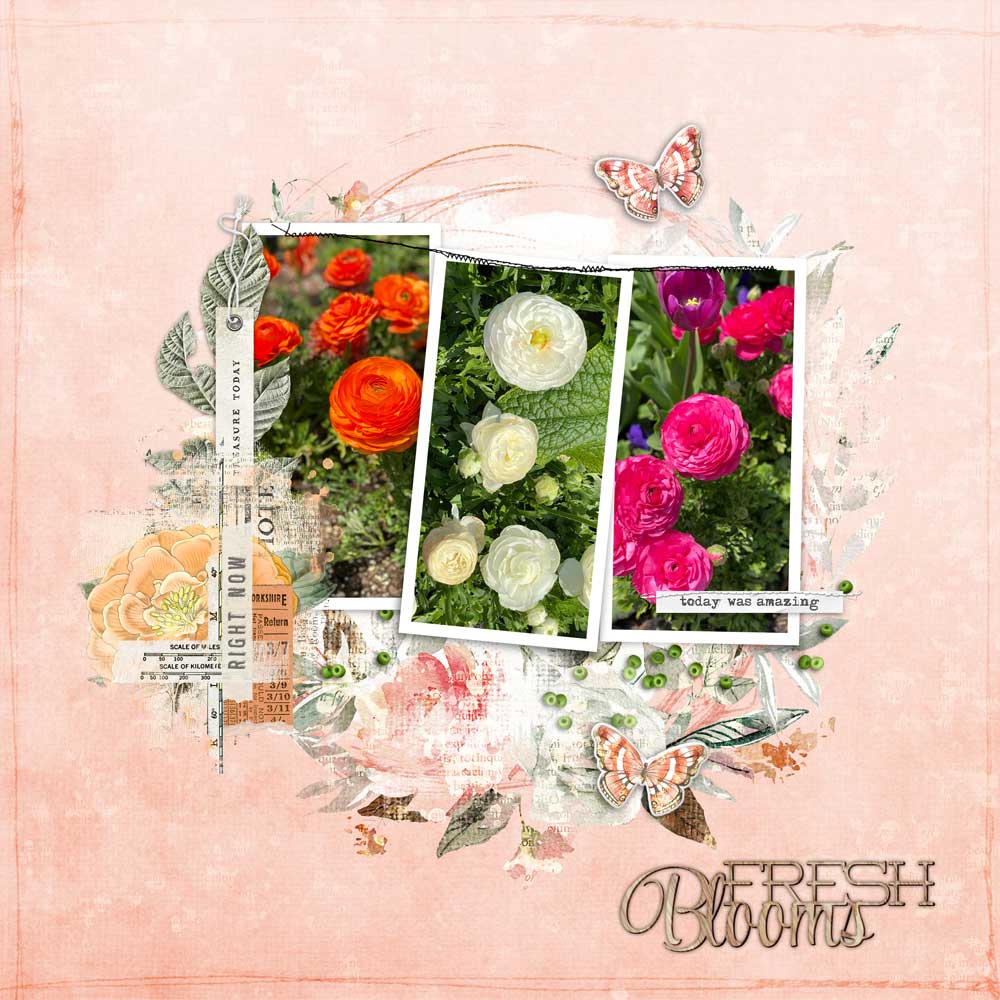 I used these products:
Stitched Word Strip Sentiments 07
Have a terrific weekend and have fun lifting Addie! Can't wait to see your pages in the Saturday Scraplift Gallery and don't forget to post it in the May Challenge Participations Sign-in thread to earn credits!